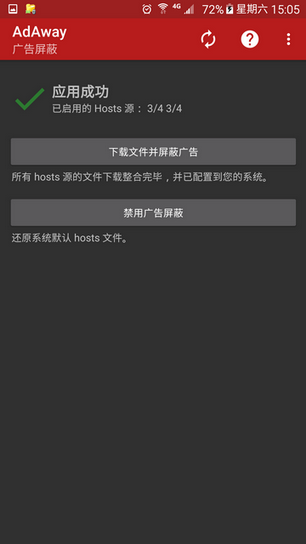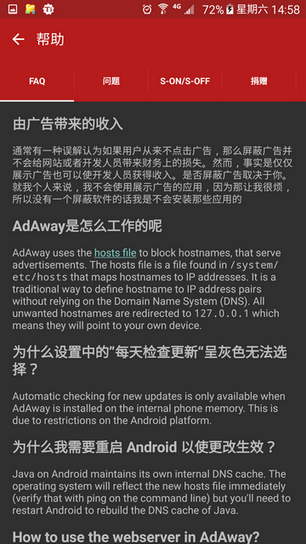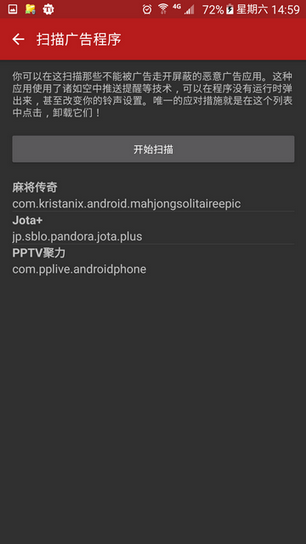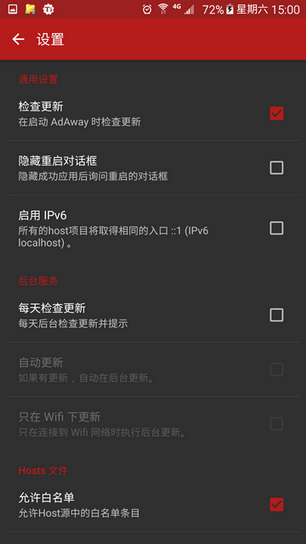 广告快走开AdAway是一款基于hosts文件的Android屏蔽软件,同时hosts文件列表由开源组织进行维护,时刻保持最新信息。
更新日志
v5.11.0
Improve home screen with icon color and decoration
Improve settings UI elements
Improve search filter performance in hosts list
Improve resource clean up after parsing hosts source
Improve logs with Timber
Improve button descriptions
Update Android gradle plugin
Update AndroidX libraries
Update third party libraries
Update mongoose web server
Update translations
Special thanks to brijrajparmar27 for its contribution.
官网
https://f-droid.org/repository/browse/?fdid=org.adaway
http://forum.xda-developers.com/showthread.php?t=2190753
网盘下载(官方版 + 修改版)
https://lanzoui.com/b04akc73c 密码:7n0h
https://pan.baidu.com/s/1cWsjlWxvqY5_3ARHI1hgvQ 提取码:hhhh
★★★ MOD ★★★
1. Languages: EN / CN
2. Debug information has been removed.
3. Removed unnecessary junk from the APK.
4. Changed standard "Hosts" to 1Hosts (Pro), Goodbye Ads, w3bsit3-dns.com Community Hosts Blacklist (with blocked r.mail.ru and graph.facebook.com).
5. The signature has been changed.